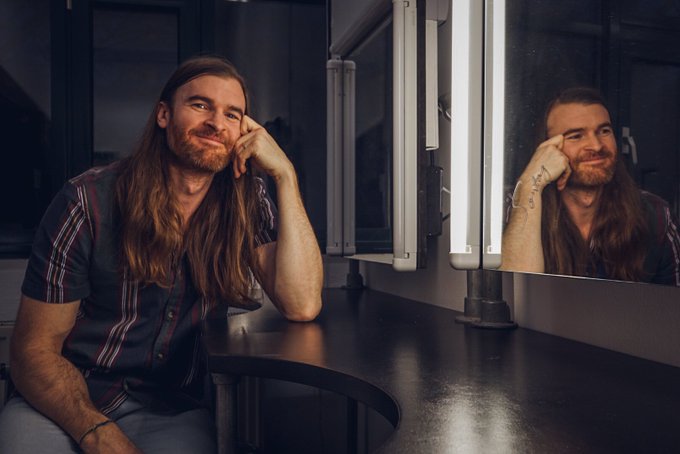 Occasionally throughout our many years on this show, we branch out and have a musician guest. We've had the likes of Craig Northey (Odds), Ewan Currie (Sheepdogs), David Beckingham (Hey Ocean!), Hawksley Workman (Mounties), Ryan Dahle (Limblifter, Mounties), Joel Plaskett (Thrush Hermit, The Emergency) and of course our good pal Steve Bays (Hot Hot Heat, Mounties). Tonight we welcome another singer:
Jon Bryant
. No band name. Just Jon Bryant, a dream-pop singer-songwriter. What's the comedy connection? He was with us in studio a few months ago when his pal Dino Archie was booked on the show and we decided he was worth a whole show on his own. Since his first visit with us, he has completed a European tour. We'll talk about that and whatever else we think of. He's playing the Biltmore Cabaret next week on January 18.
We're on the air at 11pm here in Vancouver. If you're listening from Jon's old home in the maritimes, that's 3am your time. And you can stream it live on
coopradio.org
or on various radio-streaming apps like TuneIn Radio.