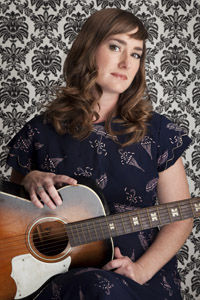 What's So Funny?
gets musical again tonight. As regular listeners out there know, we do that sometimes. This week's guest is fab singer/songwriter
Suzie Ungerleider
, aka
Oh Susanna
. Suzie's a Vancouver girl but she hasn't lived here in over twenty years. Back in the day, before she made a name for herself in the music world, she and I played on the same softball team for a season, under the leadership of my former manservant, Kevin, who served on this very program for ten years before calling it quits. See how it all comes together? Anyway, she's a mesmerizing singer. I love all her albums. And her latest one, called
A Girl in Teen City
, is all about growing up in Vancouver. We'll play a couple of tracks for you in this hour. But mostly it's us talking, as per usual. Find out how she got her start. Find out about her youth in our fair city. Find out if she's still embarrassed about Vancouver.
We recorded this a couple weeks ago when she was in town visiting family and doing some press. She'll be back to play at the
Wise Hall on Oct. 12
so get your tickets! If you're reading this from somewhere else in the world, go look at
her tour schedule
and maybe she'll be coming to a club near you soon.
We're on the air at 11 pm Vancouver time on CFRO 100.5 FM. If you'd rather livestream us, we won't be offended. Go to
coopradio.org
or find us on one of your fancy radio streaming apps like TuneIn Radio.